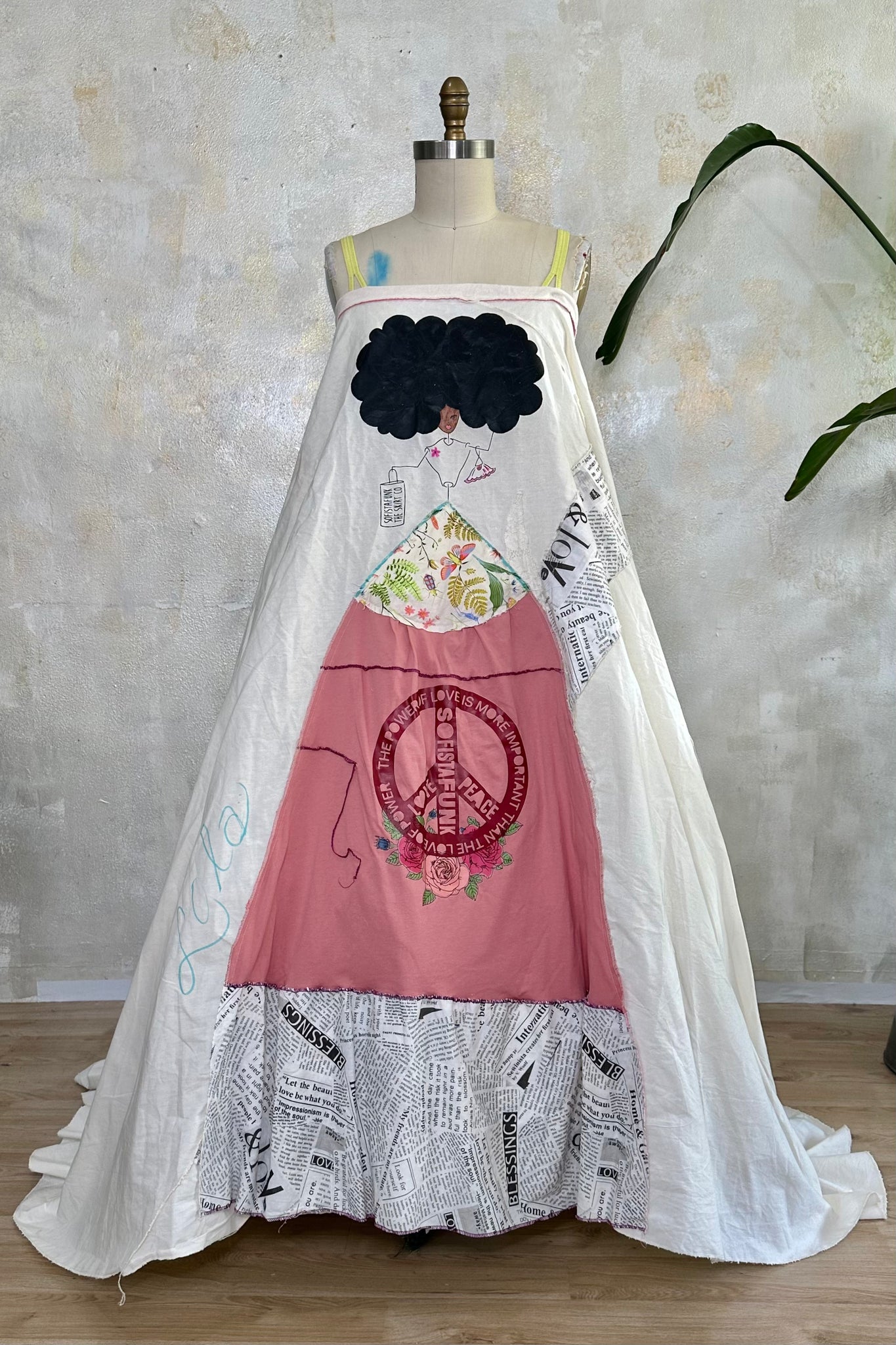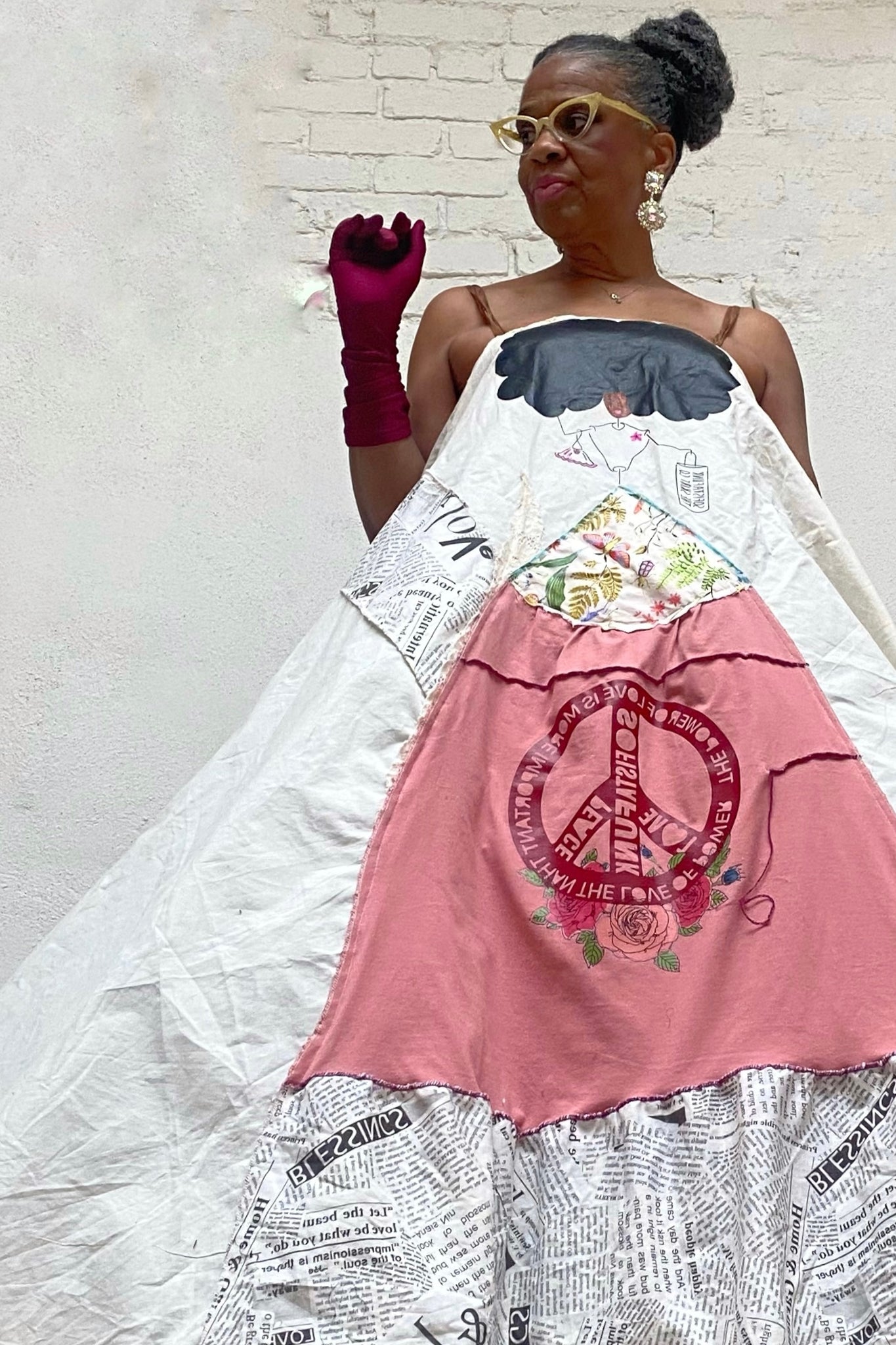 Lola Upcycled
To prevent waste, My Skirt is made using left over fabric cuttings rendering each Slightly One-Of-A-Kind .  *Skirt Colors will vary but Peace Sign remains same.
For added fullness, Dress is Shown with petticoat under. 
*Scroll Down for back view
- Machine wash and dry cold or Dry clean
- Available in S/M (28"-30" waist), L/XL (32"-34" waist), Curvy (36"-38" waist), Plus (40"-42" waist)
* In our efforts to remain environmentally responsible, 95% of our patterns are designed to produce a zero waist product.
This is a zero waste product