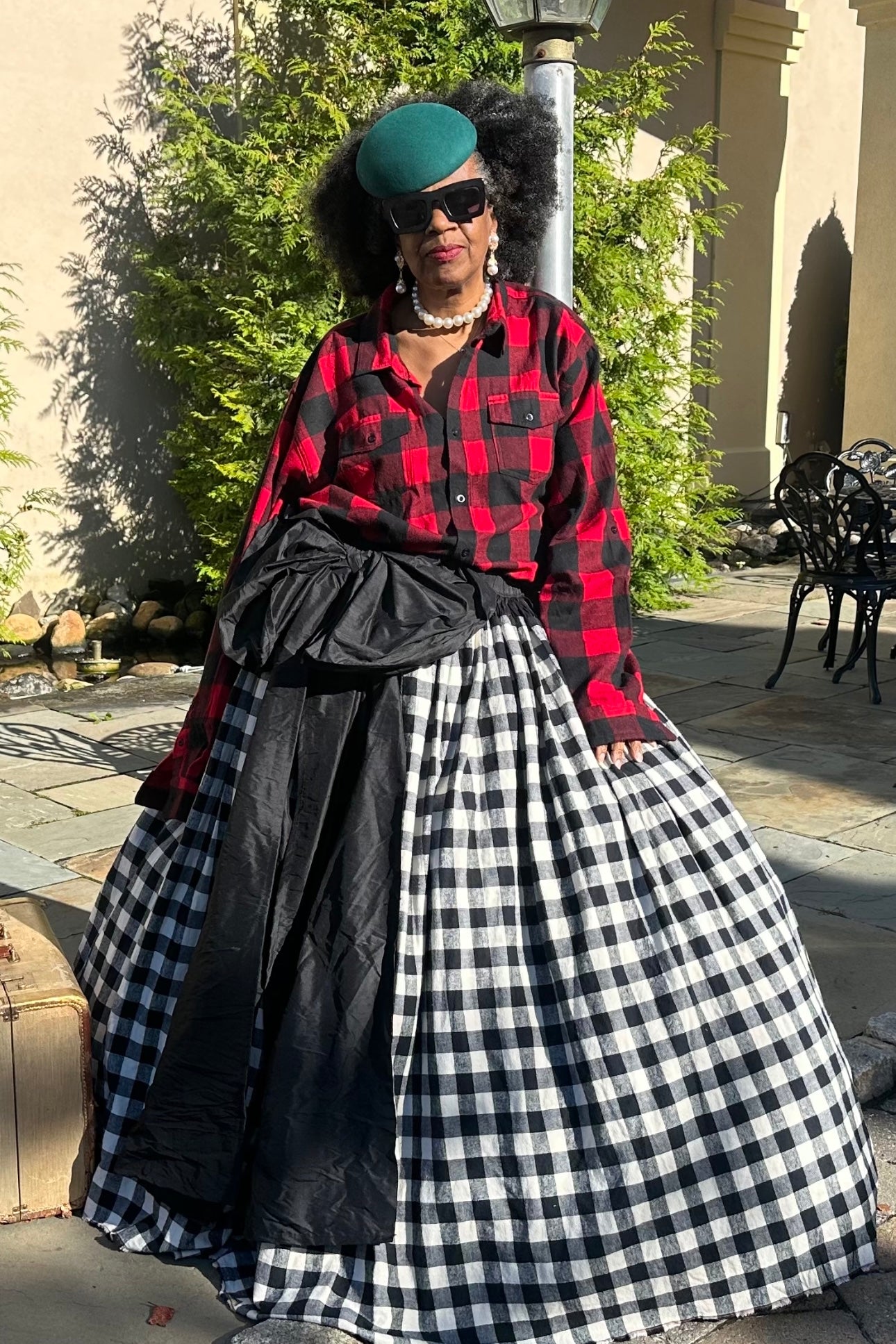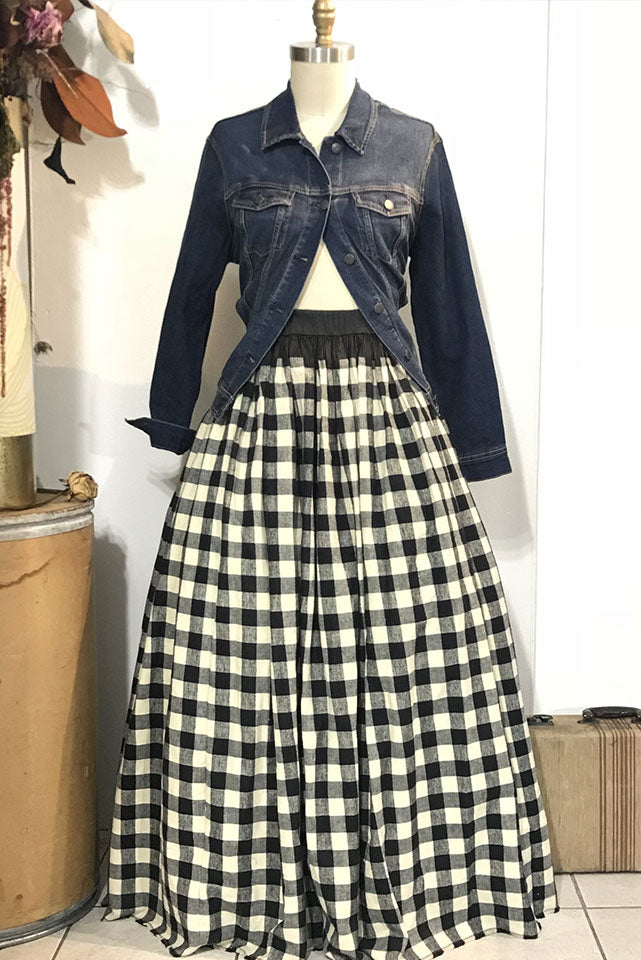 Rommie's Long Affair
Big Bow Sold Separately 
Can be worn as a Maxi, High/Low or...  because It's a girls right to have choices,  (scroll down for more ways to wear)
*To achieve the high/low effect all you'll need is a 1in skinny belt.  The Skirt has a belt-casing in the lower front hemline.
1. slide belt through the casing.  2. bring belt up under skirt. 3. buckle behind your back. Instant Funky
Waist: Pull on silk waist band

Skirt: 100% Cotton Flannel 

Machine wash cold gentle cycle, Tumble dry low

Available in XXS/XS (24"-28" waist), S/M (28"-32" waist), L/XL (32"-36" waist), 1X/2X (36"-40" waist), 3X (40"-44" waist), 4X (44"-48" waist)
 *Note: Skirt is shown over a petticoat for added fullness (Sold Separately)
* In our efforts to remain environmentally responsible, 90% of our patterns are designed to produce a zero waist product.
This is a zero waste product.