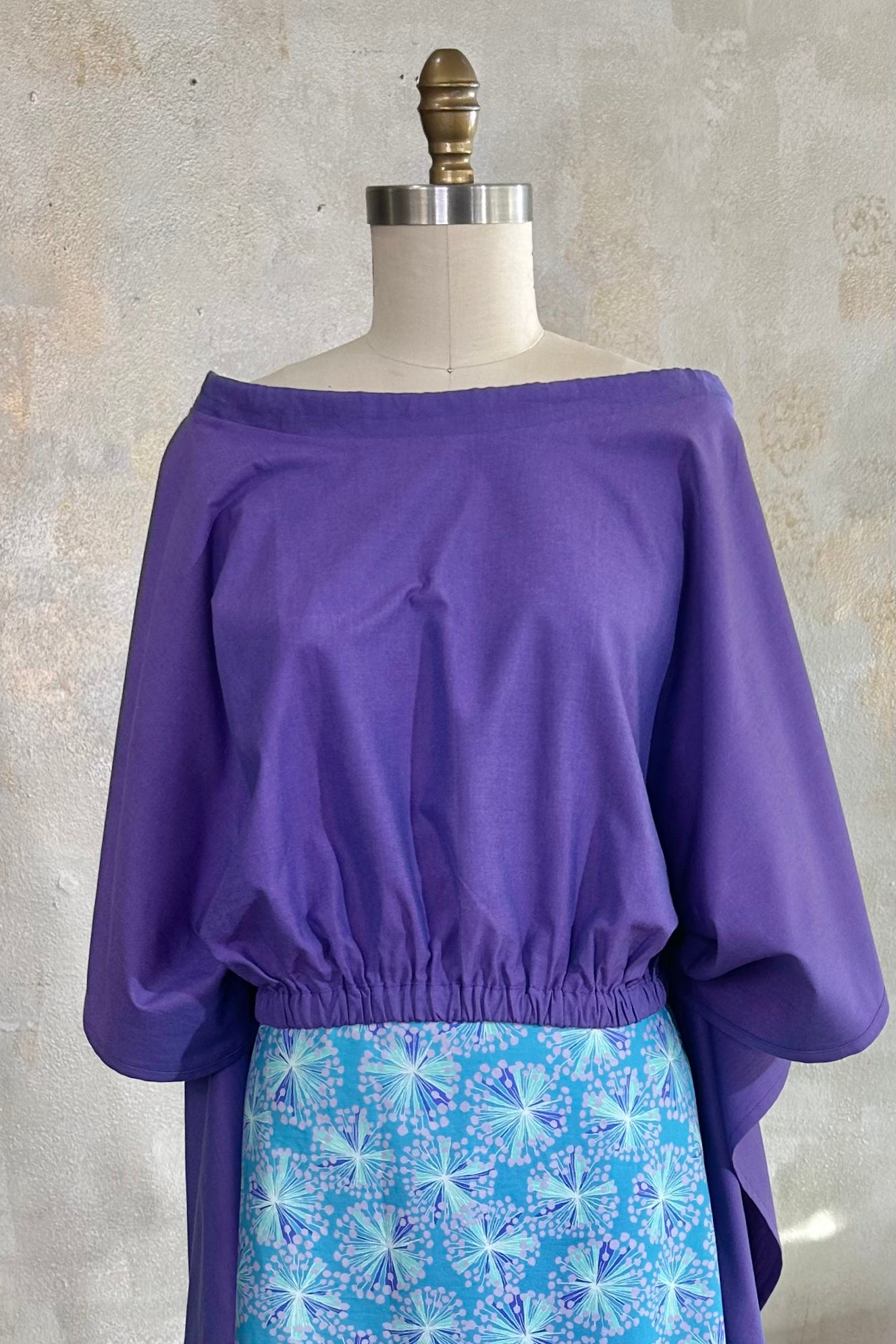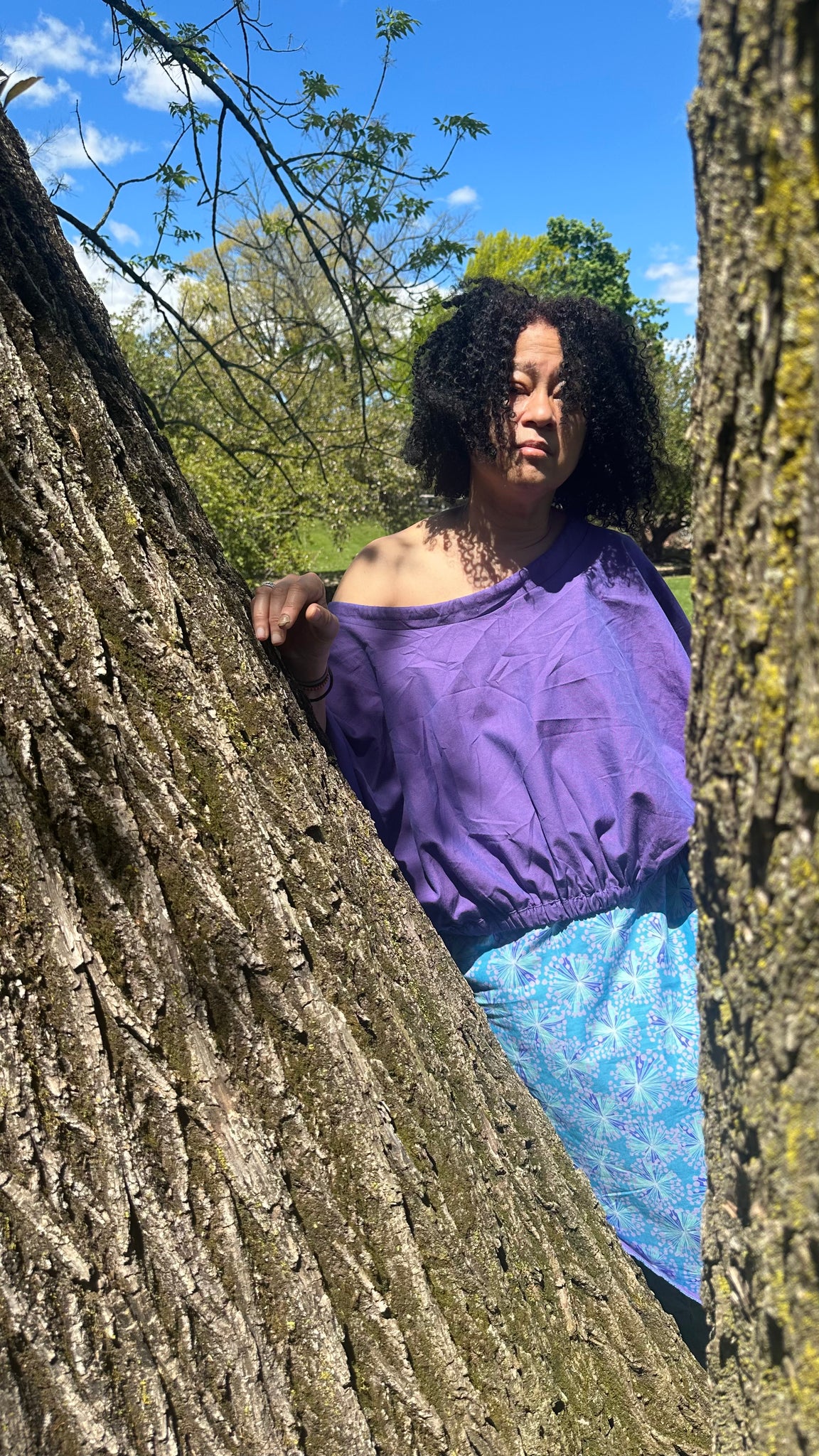 That Cape Top
So many ways to wear.  Down side up or Up side down, *Scroll Down For more views.
- Fabrics: 100% Cotton
- Machine wash in lukewarm water and mild soap or Dry clean
* In our efforts to remain environmentally responsible, 95% of our patterns are designed to produce a zero waist product.

This is a zero waste product