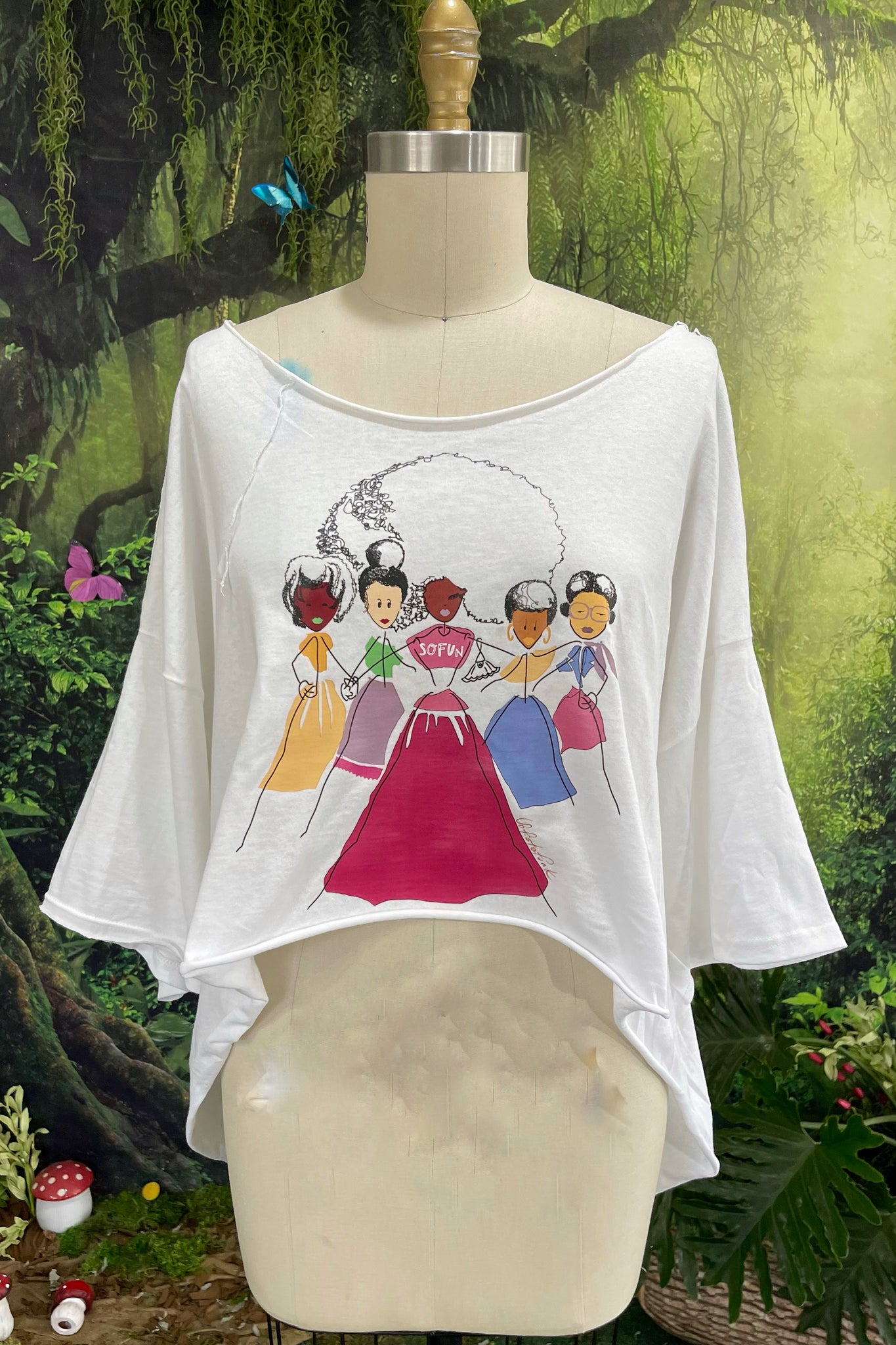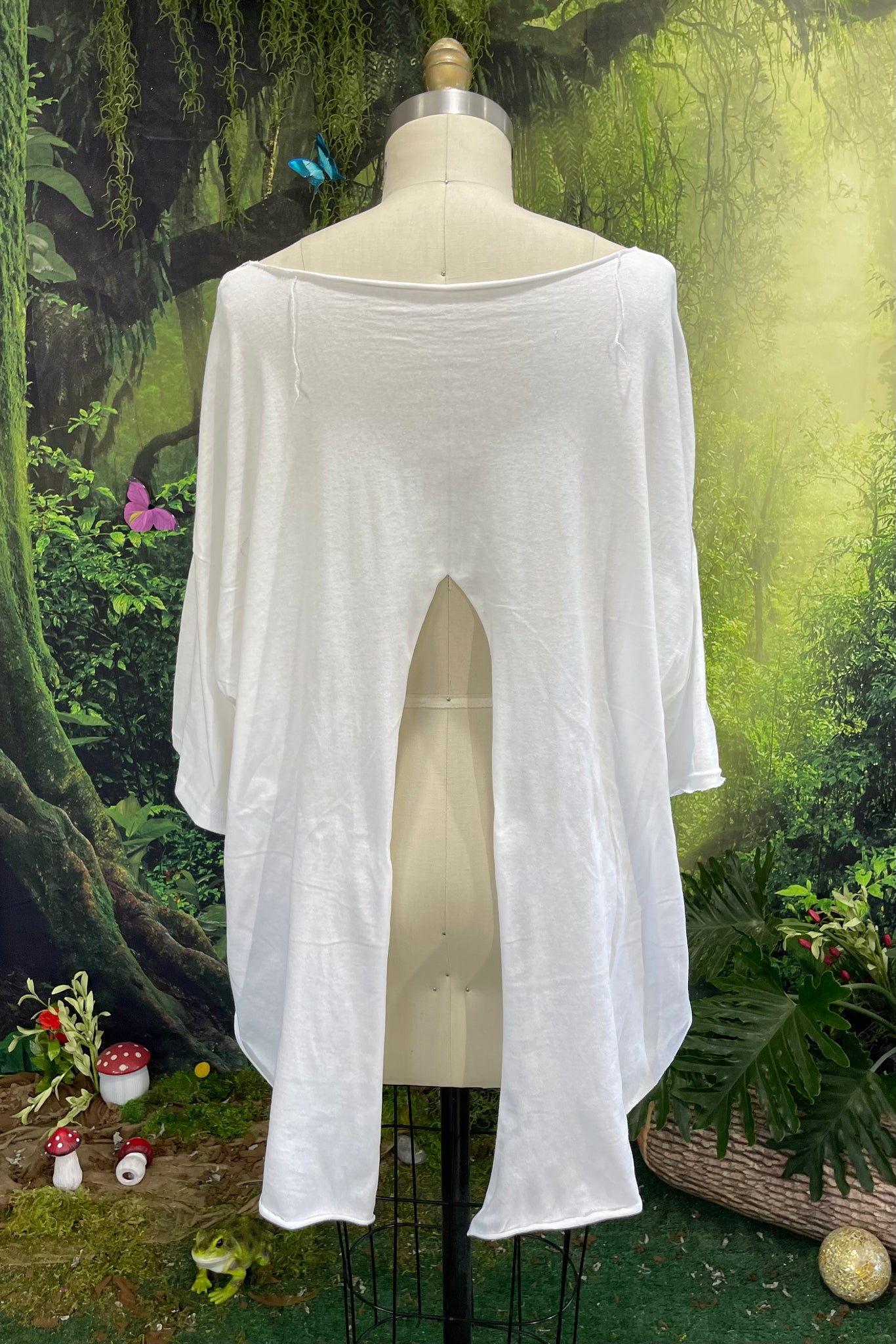 Ms. Lola's Society Tee (Hi/Low)
L.O.L.A acronyms for Living Out Loud Audaciously and Inspired by the honeybee and their commitment to Unity.   Ms. Lola's "Society Tee" is a reminder of the Power Of  Community, the Strength in Sisterhood and how important it is to uplift each other.
Greetings Beautiful You, Lola here:)  If you're just meeting me, I'm the Big Haired Chick in the center of my sister circle.  I joined the ladies online at Sofistafunk in June of 2013,  my BIG hair and Skirts are metaphors to remind us that we do not need permission to take up space in the world, to make our presence known or to Empower and Encourage someone in a a BIG way.
XOXO -Lola 

Tee: 100% Cotton 
Machine or Hand Wash lay flat to dry 
Do NOT Iron Applique